Emergency First Aid
Train the Trainer
Course features
Valid For: 2 Years

Level: Intermediate

Study time: 6 hours
Course overview
This course provides trainers with comprehensive insights into first aid practices, emergency response protocols, and lifesaving techniques. Designed with the UK's health and safety standards in mind, trainers will be equipped with interactive training methodologies, real-life scenario drills, and the confidence to deliver impactful training sessions to aspiring first-aiders.
The
UK's leading provider

of online
Train the Trainer courses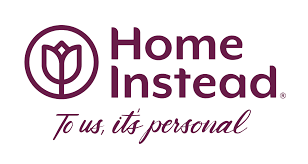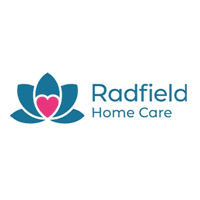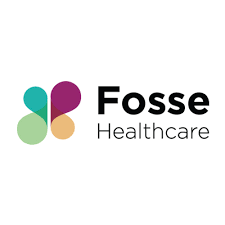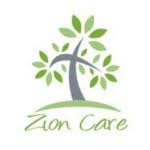 CareTrainer™ Packages
CareTrainer™ Lite includes:
Access to 5 Mandatory Train the Trainer Courses.

Access to CareTrainer™ Library.

Exclusive discounts on CareTrainer™ Webinars.

Spread the cost with affordable monthly payments.
CareTrainer™ Pro includes:
Access to all Train the Trainer Courses and CareTrainer™ Packs

Premium access to CareTrainer™ Library

Free access to all CareTrainer™
Webinars

Spread the cost with affordable monthly payments.
Take full control of your training with CareTrainer™ Pro
Access to over 20 Train the Trainer Courses/Resources with 2 year certification.
CareTrainer Lite courses - plus:
Care Certificate Assessor
Stoma & Catheter Care
Epilepsy Awareness
Sepsis Awareness
Mental Health Awareness for Care
Food Hygiene
Fluid and Nutrition
Infection Prevention and Control
Dysphagia Awareness
Diabetes Awareness
Health and Safety
Fire Safety
Fire Marshal
Pressure Sore Awareness
Premium access to CareTrainer™ Library

Free access CareTrainer™ Webinars

Spread the cost with affordable monthly payments
Delivery Mode

Delivered through our innovative online learning platform.

Interactive Elements

Engage with quizzes and real-world scenarios.
Stay Updated on Our Latest
Train the Trainer

Courses
Certification

Upon course completion, earn your Emergency First Aid Train The Trainer certificate, valid for two years.

Training Resources

Gain access to our comprehensive training resources and tools.
Frequently asked
questions
Who is this course intended for?
This course is designed for professionals looking to train others in emergency first aid, whether they're caregivers, healthcare workers, or community members.
Do I need prior experience in emergency first aid to enroll?
Due to the practical elements involved in delivering this we highly recommend that trainers have experience in Emergency First Aid. However, the course will provide comprehensive insights into emergency first aid (including delivery of the practical elements), preparing you for delivering training in this subject.
How is the course delivered?
The course is delivered online, offering a mix of multimedia presentations, interactive sessions, and downloadable resources to enrich your learning experience.
Is the content compliant with UK regulations and standards?
Our Emergency First Aid Train the Trainer online course is meticulously designed and mapped to the standards of the Regulated Qualification in Emergency First Aid. While we closely follow the Health and Safety (First-Aid) Regulations 1981 and the guidelines set out by the Health and Safety Executive (HSE), we've also ensured that the course content aligns with the requisites of the regulated qualification. This means that trainers, upon completing this course, are well-prepared to deliver training that meets the benchmarks set for emergency first aid in the UK.
Are there assessments or exams?
The course includes online, automarked assessments to test your knowledge and ensure you fully understand the content.
Will I receive a certificate upon completing the course?
Yes, after successfully completing the course, each participant will be awarded an accredited certificate in Emergency First Aid Train the Trainer valid for 2 years. This certification not only serves as a testament to your expanded skills and knowledge in Emergency First Aid training but also enhances your credibility as a trainer in this specialised area.
Are there any resources or support materials provided after the course?
Absolutely! On completing the course, participants will receive a comprehensive training pack. This includes PowerPoint presentations, handouts, case studies, activity sheets, and a guide to best practices. These resources are designed to assist trainers in conducting their own effective and engaging Emergency First Aid sessions. Furthermore, our support doesn't end once the course does; trainers can reach out for additional guidance or clarifications as they begin their training journey.
What will I be able to do after completing the course?
Upon completion, you'll be equipped to deliver effective Emergency First Aid training sessions. You'll have in-depth knowledge about Emergency First Aid, effective training methodologies, and resources to support your sessions.
Can I get support during the course?
Yes, our team is available to assist you with any queries or challenges you may face during the course.
How do I stay updated after completing the course?
The course emphasises the importance of Continual Professional Development (CPD). You'll be guided on how to access further resources and stay updated with the latest in first aid and training methodologies.
Does completing this course allow me to deliver first aid qualifications?
While our Emergency First Aid Train the Trainer online course equips you with the knowledge and techniques to deliver effective first aid training, it does not qualify you to deliver first aid qualifications. For that, you would additionally need a Level 3 Award in Education and Training and a regulated First Aid qualification in First Aid at Work (RQF). If you're interested in attaining these qualifications, we offer a comprehensive course titled "Become a Qualified First Aid Trainer" that covers all the necessary aspects to become a qualified trainer for regulated first aid programmes.
Choose from a selection of
over 20 CareTrainer™ Resource packs

, from just £125 each!

All CareTrainer™ resource packs include:
PowerPoint presentation
Session Plan
Handouts (where applicable)
Training administration templates

Please note:
in order to gain Train the Trainer certification (2 years) for these subjects and regular resource updates, you need to be subscribed to our
CareTrainer™ Lite
or
Care Trainer™ Pro
memberships.
Questions about
Emergency First Aid Train The Trainer
?
We're Here to Help!
Follow us on: